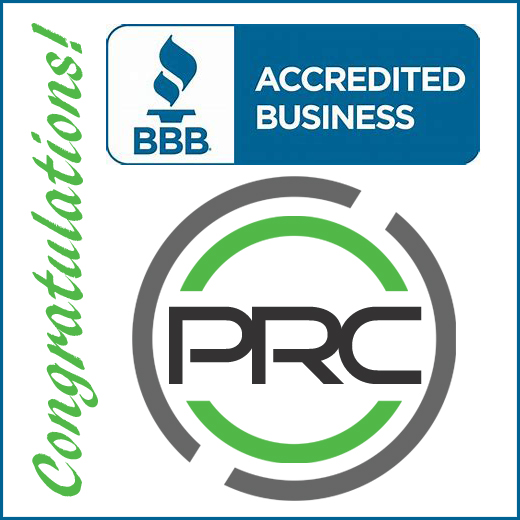 "The everyday work life of most other teams is based on rules, procedures and instructions. Ours is based on trust, cooperation and support. Thank you PRC family for being such a wonderful team; we achieved the BBB rating together." 
As of June 2019, PRC received the Better Business Bureau accreditation.
BBB ratings represent how the business is likely to interact with its customers. The BBB rating is based on information obtained about the business received from the public. 
"A big thanks to each and every one of you for your hard work!"