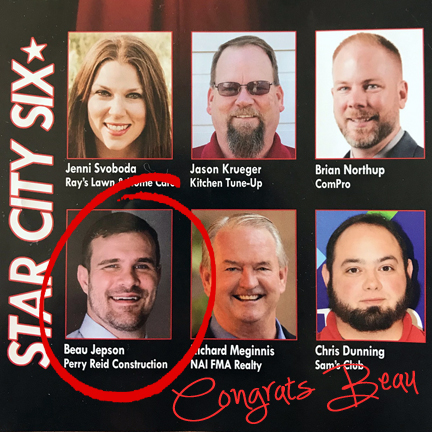 Congratulations to Beau Jepson for being selected as one of the "Start City Six" for the March addition to Lincoln's Strictly Business magazine! 
PRC values Beau as a team member and family.  We are all so blessed and honored to have him with us on this journey.  As it reads on the website under the Story of PRC "Customers will love a company after the employees love it first." 
Thank you for your kind words Beau, we are thankful you are happy!  Enjoying your days is so important.  It was fun reading more about you in print!
So excited for the years ahead. Congrats & Thank you Beau!! 
CLICK HERE to read the full article about Beau on the Strictly Business website.