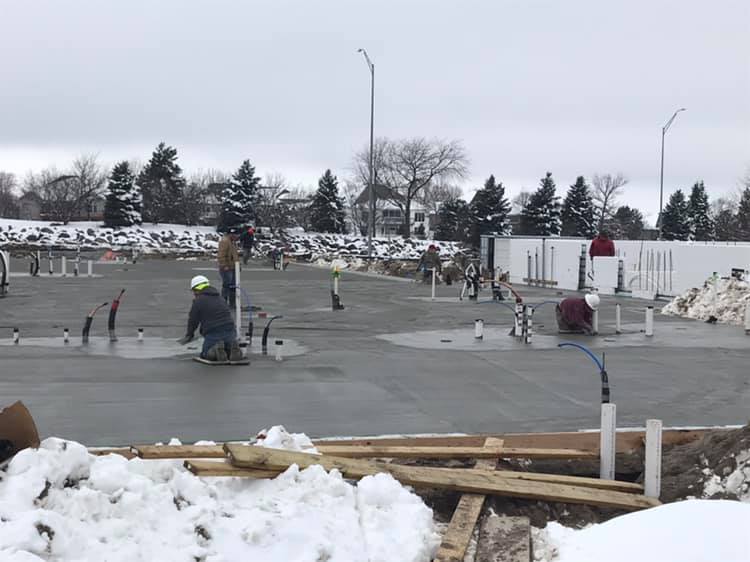 Huge Shout Out & Thank You to those who helped keep Primrose Schools project on schedule with concrete.
Last week, the PRC team covered the 12,000 sqft site pad with insulation blankets to protect the ground from last week's snow.  Then they gave up their Sunday to hand-scoop the 6 inches of snow off the blankets. Their hard work paid off by allowing Monday to prep the pad for Tuesday's pour.  Concrete is done, just in time before the next snow storm predicted for this Friday. Crazy Days!
Thank you PRC superintendent Aaron, GOES Construction & JA Concrete.
To view more photos CLICK HERE.