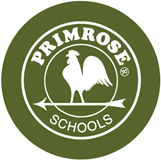 PRC is honored to be the builder for The Primrose School of Lincoln at Wilderness Hills located near 27th and Yankee Hill.  Primrose Schools is a national system of accredited private preschools that provides a premier early education and child care experience for children & families. 
The PRC team is excited to begin construction this week.  The school is a 12,243 square foot one story building with brick and stone facade. Consist of 10+ classrooms and turf grass play areas surrounding all sides of the school. 
Enroll now for Fall 2019.  School will be finished Summer of 2019.