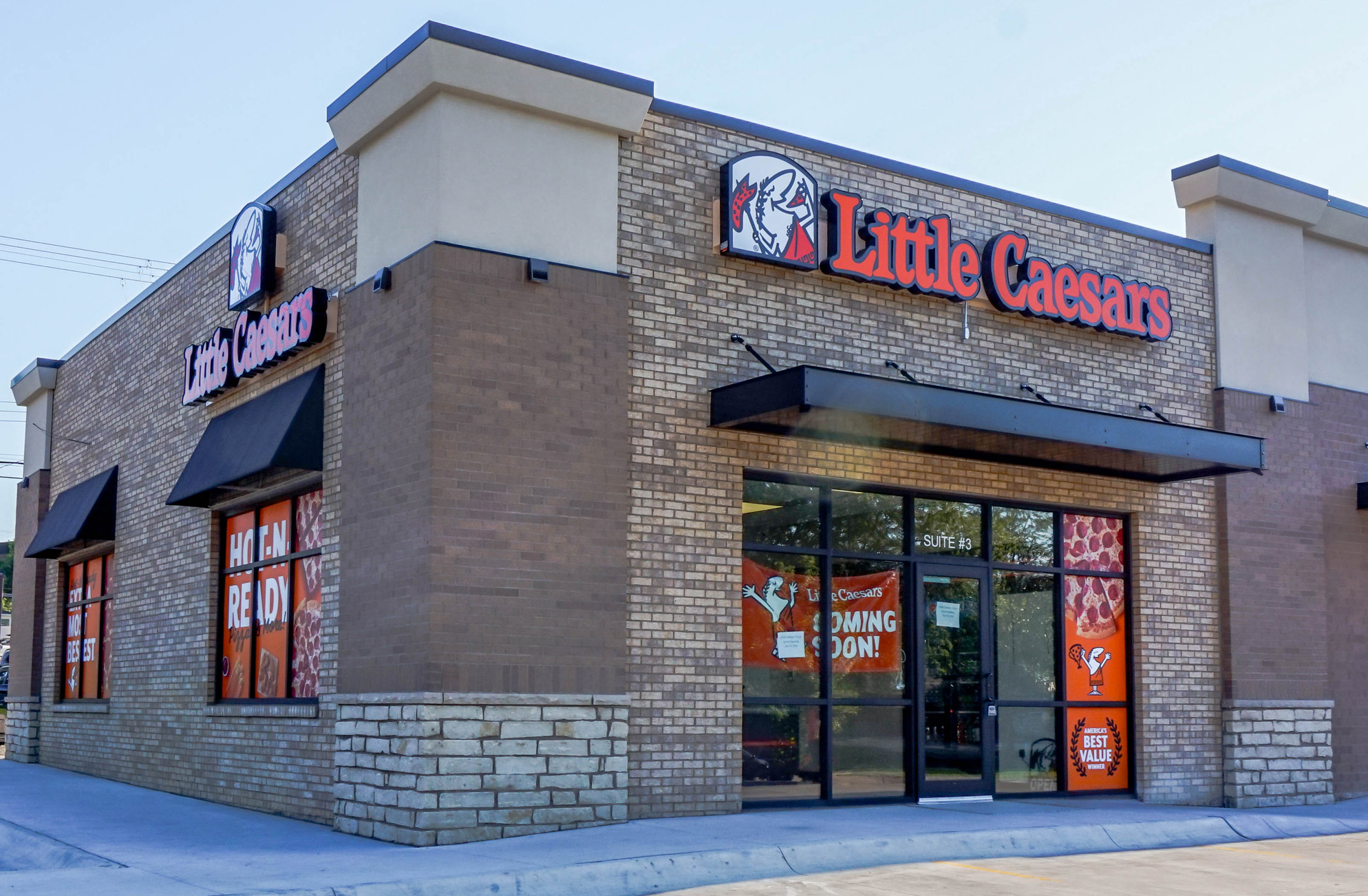 This month PRC finished a Little Caesars Pizza located in South Lincoln on the corner of 48th & Pioneers Blvd. It's part of the new building linked with Colby Ridge Popcorn & LaMar's Donuts near College View.
Little Caesar Enterprises Inc. is the third-largest pizza chain in the United States.
The PRC team was one of the first to enjoy their pizza. Today the location is open for business.
Congratulations to the owners of the Little Caesars Pizza retail business, we are honored to be the builder of your new store!