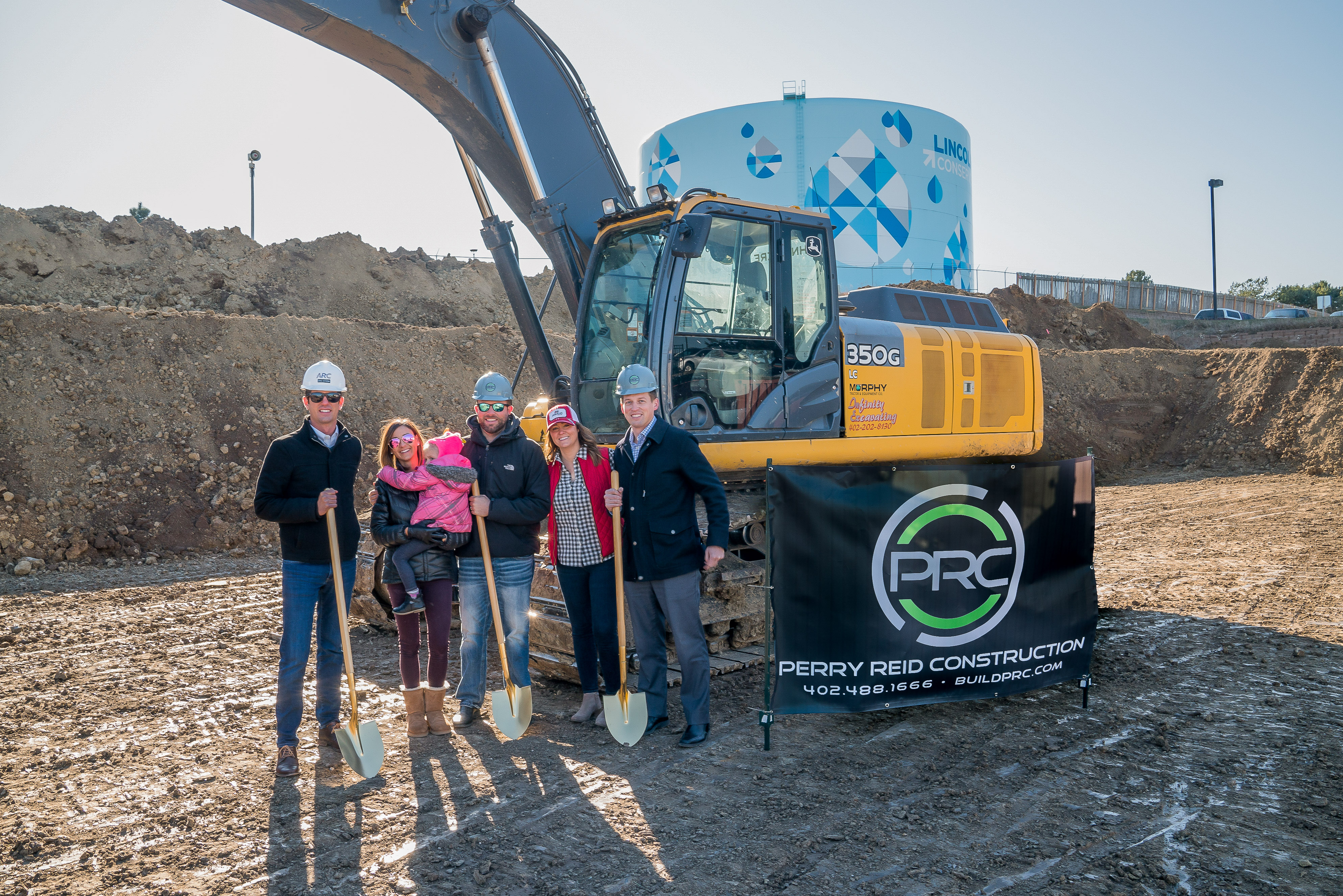 Earlier this month PRC got the honor of testing out our new gold shovels for the groundbreaking of our newest project here in Lincoln, Nebraska the Red Rocks office building.
The Red Rocks office building consist of two floors, each around 5,000 square feet. The 3 owners will use the top floor for their individual businesses, with the lower level available for lease. It's located in SE Lincoln, NE near 56th and Pine Lake. We're excited to see the exterior finish mix of dark brick, EFIS, and, metal roof accents come together.
Congratulations again to the owners of the Red Rocks office building we are glad to be partnering with you!